How to Prevent Blisters
22nd November 2017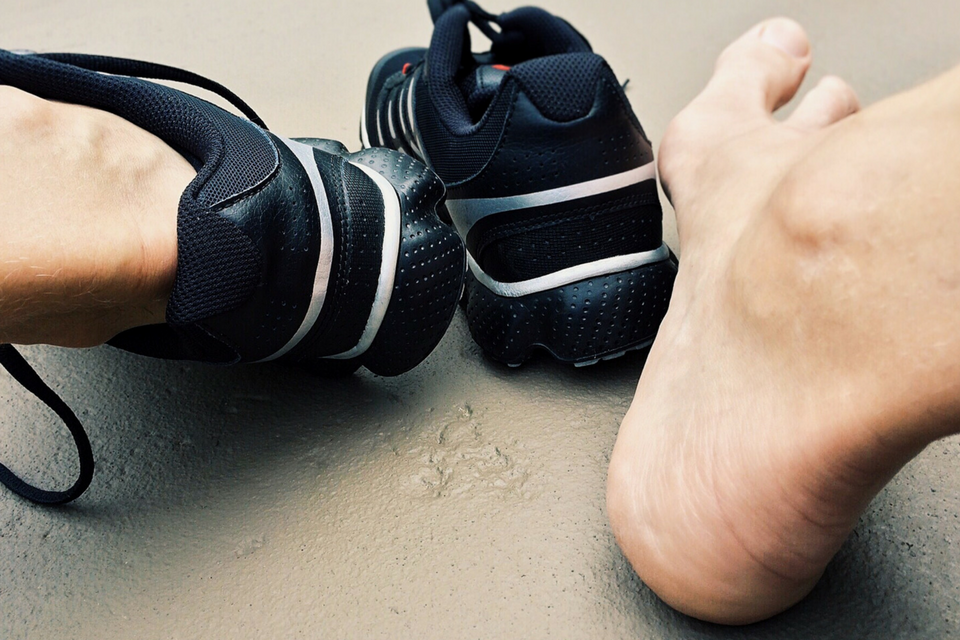 A common foot problem that millions of people have experienced on several occasions are blisters – one of the body's defence mechanisms that encourages healing and prevents skin from becoming damaged. However, although blisters are a normal part of healing, they can cause pain and discomfort for several days after they appear. That's why many people try to prevent them from developing.
If you are currently suffering from blisters, as a professional foot care company, there are a few recommendations we would make about how to prevent blisters from occurring in future.
Our guide on how to prevent blisters
What are blisters and how are they caused?
A blister is a small pocket of fluid that forms within the top few layers of skin. They occur when the upper layer of skin (epidermis) breaks away from the lower layers. The gap between the epidermis and the other layers then fills with a fluid. This fluid acts as a cushion that relieves pressure from the damaged lower layer of skin. Over a few days, the fluid is reabsorbed by the body leaving behind a small, empty pouch of skin.
There are a variety of reasons why blisters can form including sunburn and underlying medical conditions, however, the most common cause is friction. Friction blisters appear because of ill-fitting shoes that apply firm pressure to specific areas of the foot.
How to prevent blisters
Wearing correctly fitting shoes is one of the most effective ways to prevent a blister from occurring. Lace up or Velcro strap shoes offer more support for your foot than slip on shoes and you should have a centimetre of space between the tip of your longest toe and the end of your shoes. If your shoes are too large or ill-fitting, your feet won't be kept securely in place and will therefore slide around in your shoes, in turn, causing friction.
Another method of avoiding the development of blisters is by wearing socks made from materials that don't absorb moisture. As your feet become moist because of sweat, your skin becomes delicate and is therefore more prone to damage. Ensuring you wear socks that will keep your feet as dry as possible could prevent a blister.
Additionally, if a pair of your shoes has been rubbing one area of your foot but a blister hasn't yet appeared, try to wear a different pair of shoes. Doing this will prevent a build-up of pressure and will give the damaged skin an opportunity to heal.
What to do if you have a blister
If you have a blister, it's important to change into a fresh pair of dry socks and to change your shoes. Doing this will avoid the blisters bursting or increasing in size and should relieve some of your discomfort. It's also important to avoid popping the blister because the fluid trapped beneath your epidermis is protecting the damaged lower layers of skin from further harm. After a few days, your blister should begin to subside.
Get in touch with our team
We have several years' experience providing foot care services to people of all ages and our dedicated and professional team work with our clients throughout the entire treatment process. From nail cutting and filing and treating fungal infections to providing general foot care check-ups, we can help.
Call our clinic on 0333 3583838 or email us at [email protected] and one of our foot care assistants will be happy to talk you through our services in more detail, answer any questions about how to prevent blisters or book you or a loved one an appointment.