Foot Care Tips For Older People – Keeping Your Feet Healthy
5th November 2017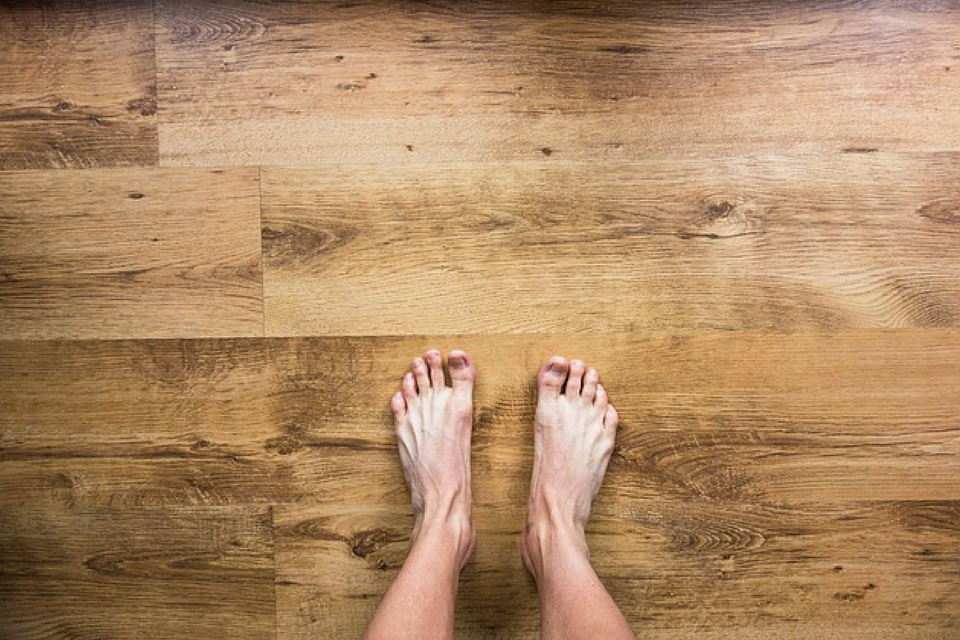 87% of older people experience foot health conditions.  This is because, as we age, our skin becomes thinner and loses elasticity, our muscles become tighter and more strained and we often lose padding in the base of our feet.  In turn, this means that individuals over the age of 65 are more prone to developing foot health problems that can cause pain and discomfort.
Unfortunately, due to problems with vision and mobility, some older people find it challenging to correctly take care of their feet which can lead to a reduction in their overall foot health.  That's why many older people rely heavily on family and friends to maintain their foot health.
Foot care tips for older people
Although some older people may find it difficult to exercise, it's important to exercise when possible.  Regularly exercising not only contributes to health overall, it also encourages good circulation in the feet.  Taking a short walk or completing a low intensity workout will help you maintain your weight and improve your circulation.
The second of our top foot care tips is to make sure that you wear shoes that correctly fit your feet.  Ill-fitting shoes can cause a variety of foot health problems such as blisters and corns that can damage the skin on your feet and become painful.
Having correctly cut toenails is a vital component of overall foot health for older individuals.  If toenails are not cut straight across and kept short, they can grow into the surrounding nail beds.  When cutting your toenails, make sure that you cut them straight across using a pair of sterile nail clippers.
It's important to ensure that your feet are kept dry whenever possible.  This is because when skin has been exposed to moisture, it becomes more fragile and is therefore more likely to get damaged. After doing any activity that involves submerging feet in water, such as taking a bath or going swimming, make sure that you dry your feet properly.
Attend foot health appointments
The final of our foot care tips is to visit a Foot Health Practitioner.  Attending regular foot health appointments is one of the best ways to ensure that your feet are healthy.  This will allow a foot care professional to check your feet for any signs of infection or damage and provide treatment if necessary.
Would you or a family member like to book a foot health appointment?
If you or a member of your family are experiencing problems with your feet, why not treat yourself to a foot health appointment with our Registered Foot Health Practitioner?  With services ranging from nail cutting and filing and the removal of corns and callus skin to treatment for fungal infections and a full foot health check, our treatments are ideal for everyone.
Our professional team can travel to areas across Lancashire, Cheshire and North Yorkshire to carry out treatments or alternatively you or a family member can visit our friendly clinic.
To find out more about our services, speak to a member of our experienced team by calling 0333 3583838 or emailing us at [email protected].