What Common Foot Problems Can Say About Overall Health
22nd December 2017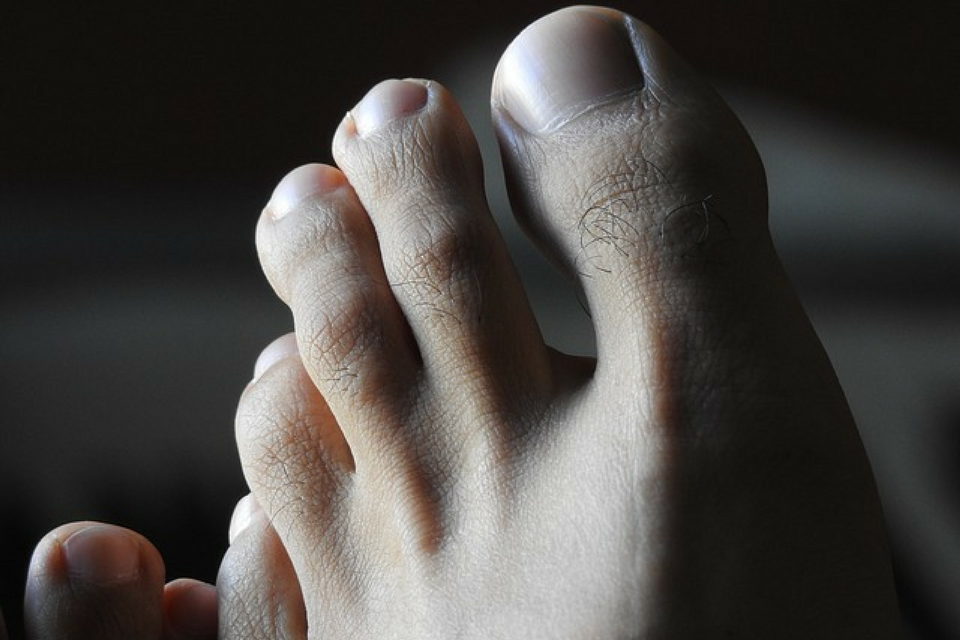 We often underestimate the magnificence of our feet and ignore the fact that they play a major role in our daily life.  Not only do they contain 26 bones, 33 joints and 100 hundred tendons, ligaments and muscles that help us walk, they can also provide an indication into the overall health of our body.
From discoloured toenails to experiencing a tingling sensation in the base of your feet, regularly checking for common foot problems or changes to your feet will enable you to notice any issues that could be a sign of underlying health conditions.
Common foot problems that can be a sign of other health conditions
Tingling and numbness
Experiencing numbness and a tingling sensation in your feet is often a sign of peripheral neuropathy – a condition that affects the nerves in the hands and feet.  One of the leading causes of peripheral neuropathy is diabetes.  If numbness and a tingling sensation in your feet is something that regularly affects you, we recommend you seek medical advice.
Discoloured and brittle toenails
Another of the common foot problems that could point to underlying health conditions is discoloured and brittle toenails.  When healthy, toenails should appear pink and be smooth in texture. If your toenails are yellow in colour and break easily, it could be a sign that you have an iron deficiency.
Cold feet and toes
Although most people have dealt with having cold feet at one time or another, persistently cold feet can indicate poor circulation.  Most commonly affecting individuals with a sedentary lifestyle, being more active can improve circulation.
Swollen feet and ankles
In many cases, swollen feet are caused by spending long periods of time standing or walking and will improve after a few hours of resting your feet.  Nevertheless, if the swelling doesn't subside after several days, it could be because of poor circulation.
Have a few common foot problems and want to speak to a professional?
If you are interested in speaking to a Registered Foot Health Practitioner, please don't hesitate to get in touch with our team.
We have a dedicated team of Foot Care Assistants along with a Registered Foot Health Practitioner that have over 30 years combined experience providing services in the foot health industry.  We provide several foot care services that can be carried out in our welcoming clinic or in the comfort of your own home and we tailor each of our treatments to the requirements of our clients.
Call our clinic on 0333 3583838 or email us at [email protected] to make an appointment or speak to a member of our friendly team.