How to Prevent an Ingrown Toenail
8th September 2017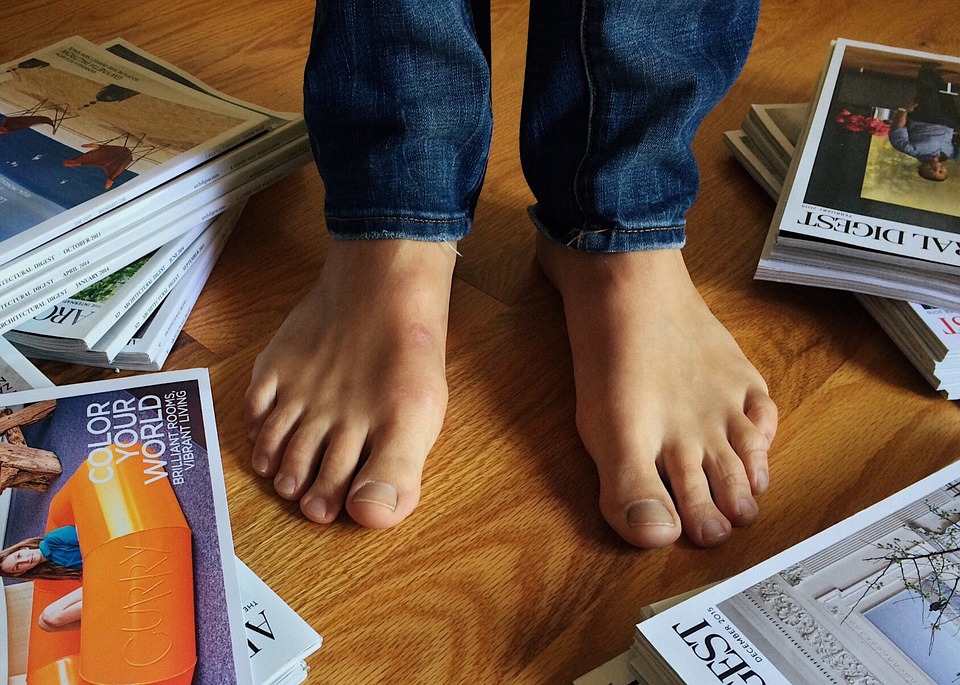 An ingrown toenail is one of the most common foot health problems that several people suffer with. When left untreated, an infection can develop, the toe can become swollen, red and inflamed and it can be painful to continue with your daily life.
If you suspect that you have an ingrown toenail it's important to attend an appointment with a foot health professional so that you can get the treatment you need.
Although some people are more genetically inclined to have an ingrown toenail than others due to the way their toenails grow, ingrown toenails can sometimes be prevented.
To help you understand how to prevent an ingrown toenail, here's a selection of top tips from our registered foot health practitioner.
Our top tips on how to prevent an ingrown toenail
Make sure your toes are protected
Ingrown toenails can be caused by injuries to the toes. To prevent injury, make sure that you keep your feet protected by wearing well-structured shoes and avoid walking in hazardous environments. Flip-flops, sandals and canvas pumps do not provide your feet with enough protection which means that they are more at risk of injury when wearing these types of shoes.
Avoid restrictive socks and shoes
The blood flow to your feet can be restricted and unnecessary pressure can be applied to your feet when wearing restrictive socks and shoes. This pressure can cause an ingrown toenail. This is because the added pressure can prevent the toenail from growing correctly and will instead cause it to grow into the skin surrounding the toenail.
Wear shoes that fit properly
The third of our tips on how to prevent an ingrown toenail is to wear shoes that fit properly. When you're choosing a pair of shoes, make sure that they correctly fit your feet and don't apply too much pressure to any area of your foot. Not only can too much pressure from shoes cause ingrown toenails, it can also cause bunions, corns and callus skin.
Cut your toenails correctly
When cutting their toenails, many people shape their nails instead of cutting them straight across. Shaping your toenails can make them to grow into your cuticles and cause an ingrown toenail. Instead, use nail clippers to cut the nail straight across and ensure that you don't cut the nail too short. Your toenail should be in line with the tip of your toe.
Keep your feet as dry as possible
Keeping your feet as dry as possible is another way to prevent ingrown toenails. This is because when the skin surrounding your nail is softened by moisture, it's much easier for the nail to penetrate it. Make sure that you dry your feet thoroughly after having them in water. Additionally, if you have naturally sweaty feet, try to avoid wearing footwear that doesn't allow your feet to breathe.
Get in touch
If you would like more information on how to prevent an ingrown toenail or would like to enquire about any of our foot health treatments, get in touch with one of our foot health assistants.
Our professional team have over 30 year's combined experience in the foot and health care sector and will use their knowledge and experience to deliver foot health treatments of an incredibly high standard.
You can call our welcoming clinic on 0333 3583838 or email us at [email protected] and we'll be happy to answer any questions and offer advice.